GrowCanada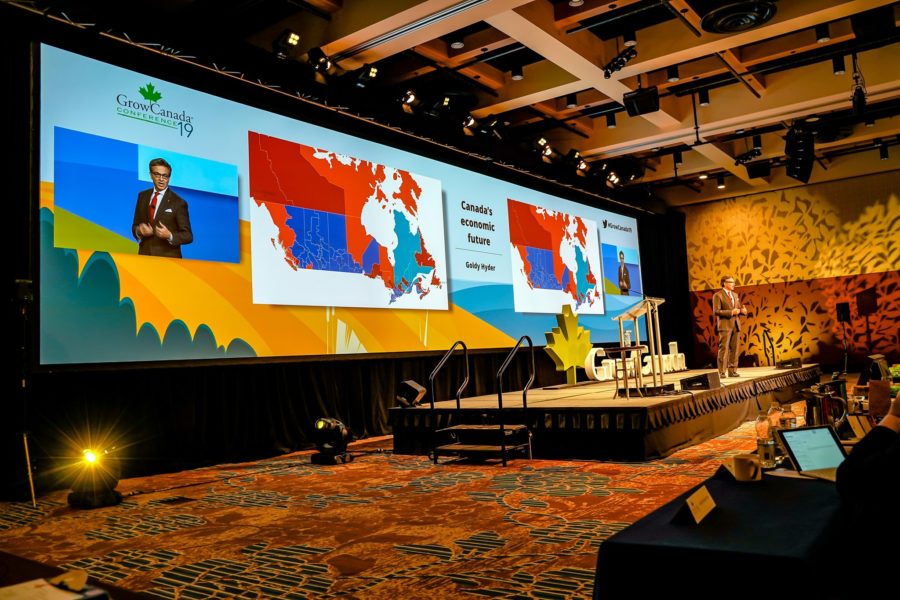 The GrowCanada conference, which took place from Dec. 3-5, 2019 at the Hyatt Regency Calgary, is Canada's premier agricultural event.
Proshow's team of skilled video technicians blended three Barco 20K projectors to create a single 12′ x 56′ image, then layered multiple picture-in-picture windows onto the canvas to create the effect you see here—right as Goldy Hyder discussed the future of Canada's economy. Just one of several riveting talks that took place during the event!
We were pleased to contribute to providing a platform for industry leaders to share their insights. Many thanks for the collaboration—it's always a pleasure to work on events that contribute to making our world a better place!
Produced by:
Details Convention & Event Management
Photo:
Aydin Odyakmaz
Aydinodyakmaz.com