The Fall Season is in Full Swing for Both Divisions of the Proshow Family!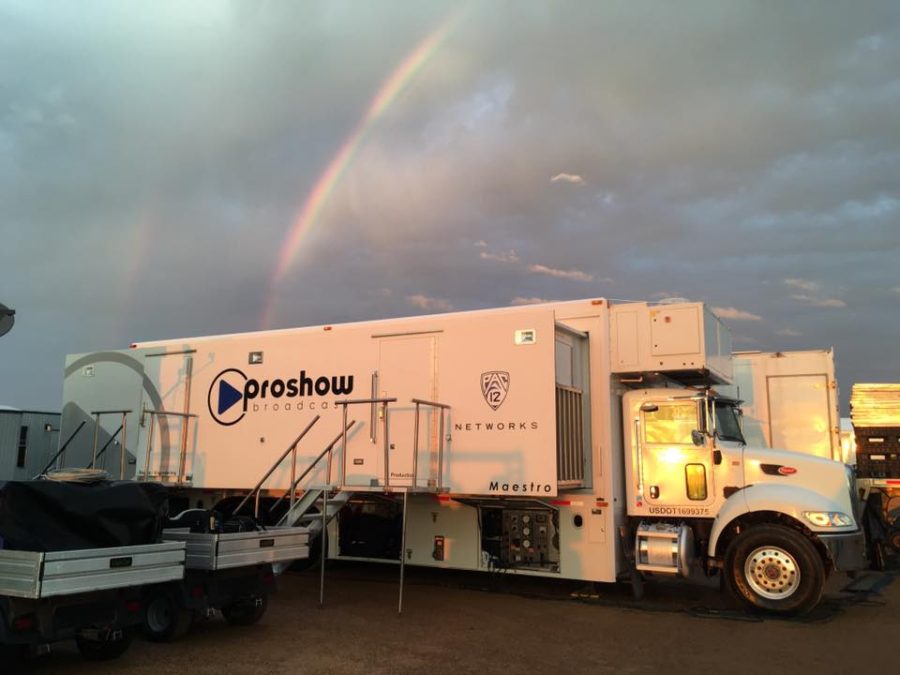 Proshow Audiovisual has been busy with dozens of projects of all sizes including numerous projection mapping projects, a large roadshow, two large public grand openings and a high profile international conference in Calgary. Our team members have been working around the clock to ensure every event we undertake is executed with the same passion and attention to detail that we have become known for.
Meanwhile, over in our television division, the Proshow Broadcast team has been knocking it out of the park all over the United States and Canada. Recently, Proshow Maestro was at Hazeltine National Golf Cup in Minnesota providing mobile broadcast facilities for the on-course screens, content and production at the 41st Ryder Cup. It was an exciting weekend of spectacular golf where the United States closed out Europe 17-11 to win their first Ryder Cup since 2008.
While both divisions may work in different venues and for different audiences, both have one common trait – great people with an unwavering dedication to customer success!